From Le

Marche

to

Abruzzo

, we cultivate 210 hectares of vineyards

organically

, respecting nature, the land and the people who work it
From Verdicchio to Montepulciano, we work according to the principles of organic farming. Here organic isn't so much a choice as it is about following the natural makeup of the terrain and climate, an approach that allows us to respect the rhythms of nature while safeguarding the land and the individuals who steward it day in and day out. Indeed, green viticulture (as expressed through our production philosophy) is aimed at highlighting the attributes of the various terroirs, with painstaking attention to the identity of the individual crus, all in a deep and continuous dialogue with the land.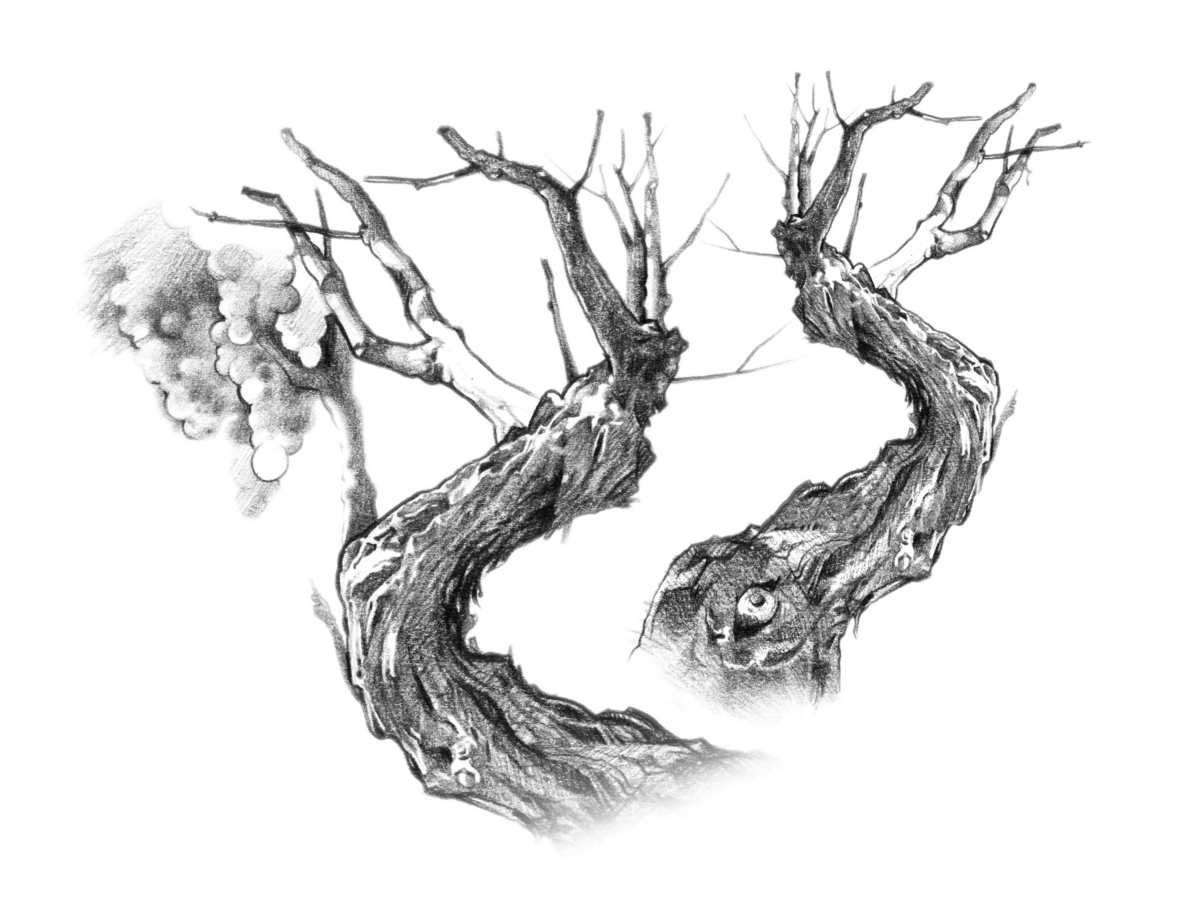 Since 1957 the family's history has been bound up with a tradition of farming and a shared entrepreneurial vision. Various generations have contributed to shaping a territory that's unique in the world of Italian wine
Umani Ronchi got its start more than 60 years ago in Cupramontana, in the heart of the Verdicchio Classico production zone, only to expand to numerous other areas along the Adriatic coast. It began with Massimo Bernetti and continues today with his son Michele, in a harmonious and fluid management approach that's expressed through common, shared goals. Today Massimo and Michele move in concert, all without ever losing sight of the value of "human capital" without which nothing can be achieved or built. Their sensitivity is expressed through the care and meticulousness with which their vineyards are cultivated, but is also evident when it comes to cellar management and production itself.
1957

GINO UMANI RONCHI founds a small farm in LE MARCHE, in Cupramontana.

1968

ROBERTO BIANCHI and his son-in-law MASSIMO BERNETTI take over the producer by acquiring the brand and ownership.

1973

MASSIMO BERNETTI, President of Umani Ronchi, begins exporting to foreign markets.

1990

MICHELE BERNETTI joins the winery as general sales manager.

1994

Thanks to a collaboration with Giacomo Tachis, PELAGO wins the International Wine Challenge in London and the award for "Champion Red Wine".

2000

Opening of the new, cutting-edge bottle cellar.

2001

Purchase of 30 hectares of organic VINEYARDS IN ABRUZZO, signaling the beginning of a new venture.

2012

Gambero Rosso's Italian Wines names the VERDICCHIO VECCHIE VIGNE Italy's "White of the Year".

2015

MICHELE BERNETTI is chosen as Le Marche's "Wine Ambassador" for the Milan Expo. The 2015 vintage results in the CASAL DI SERRA BIO, cementing conversion to organic and resulting in certification of all the vineyards.

2020

Umani Ronchi is named one of Wine Spectator's 34 Best Italian Wineries.
Land, sea and sky come together in an extraordinary geometry of moving colors
This is the core visual and emotional identity of the Adriatic coast, an area where for more than 60 years Umani Rochi has worked to highlight the attributes of a unique, one-of-a-kind territory, painstakingly interpreting its principal varieties: Verdicchio, whose natural disposition is fully expressed here in the territory's depths, and Montepulciano del Conero, which prefers more calcareous soils, benefiting from the nearby sea. These two distinct wine-growing territories are near to one another but different (and complementary) thanks to differing climates and geographies.

100 km south in Abruzzo, the energy of the sun heats and nourishes the sandier, less calcareous soils common to this extraordinary wine-growing region
Umani Ronchi's journey wasn't confined to Le Marche. In 2001, Michele and Massimo Bernetti first set eyes on the Centovie estate in Roseto degli Abruzzi, an area situated between the Gran Sasso mountain range and the Adriatic. The pair decided to embark on a new path: cultivate organic Montepulciano d'Abruzzo and Pecorino grapes on 35 hectares of lush vegetation.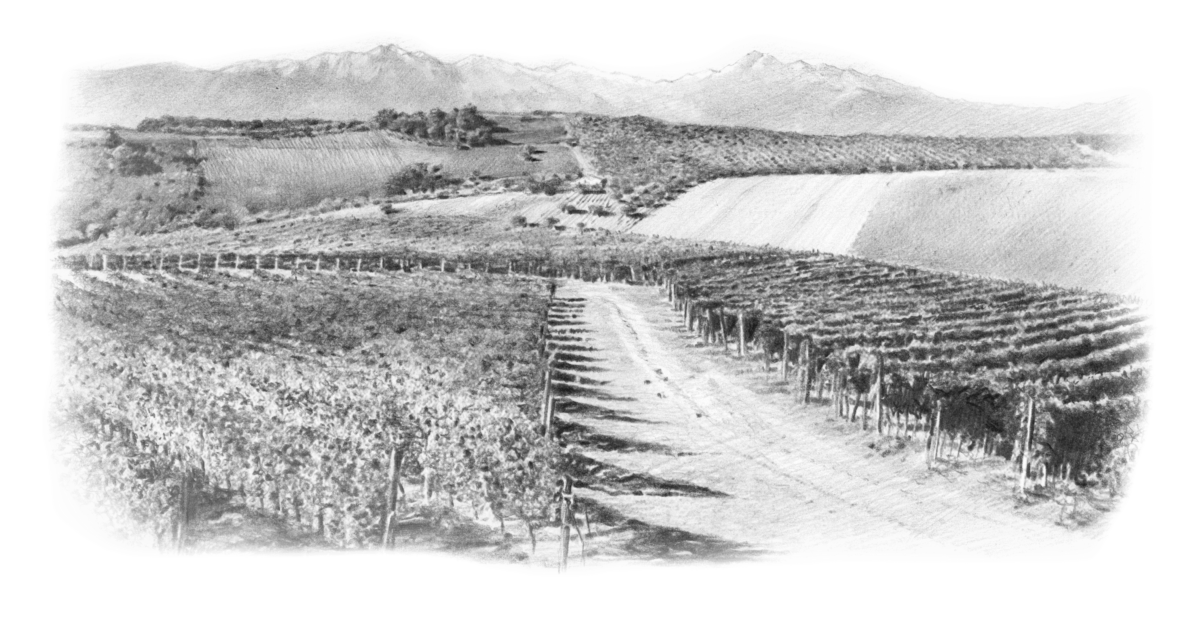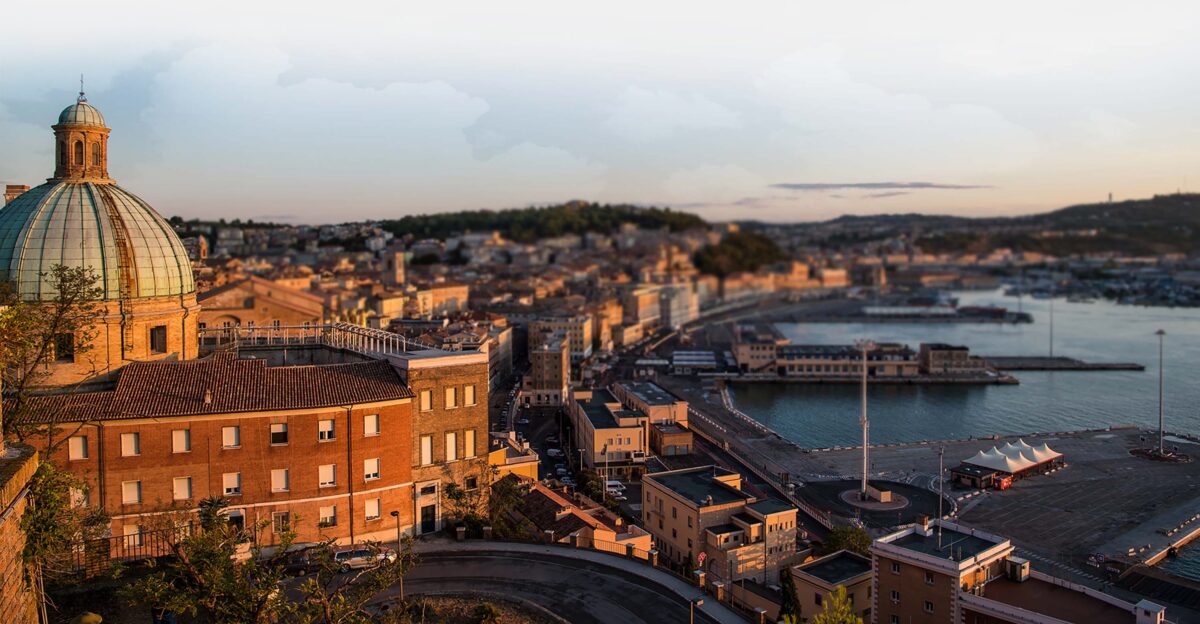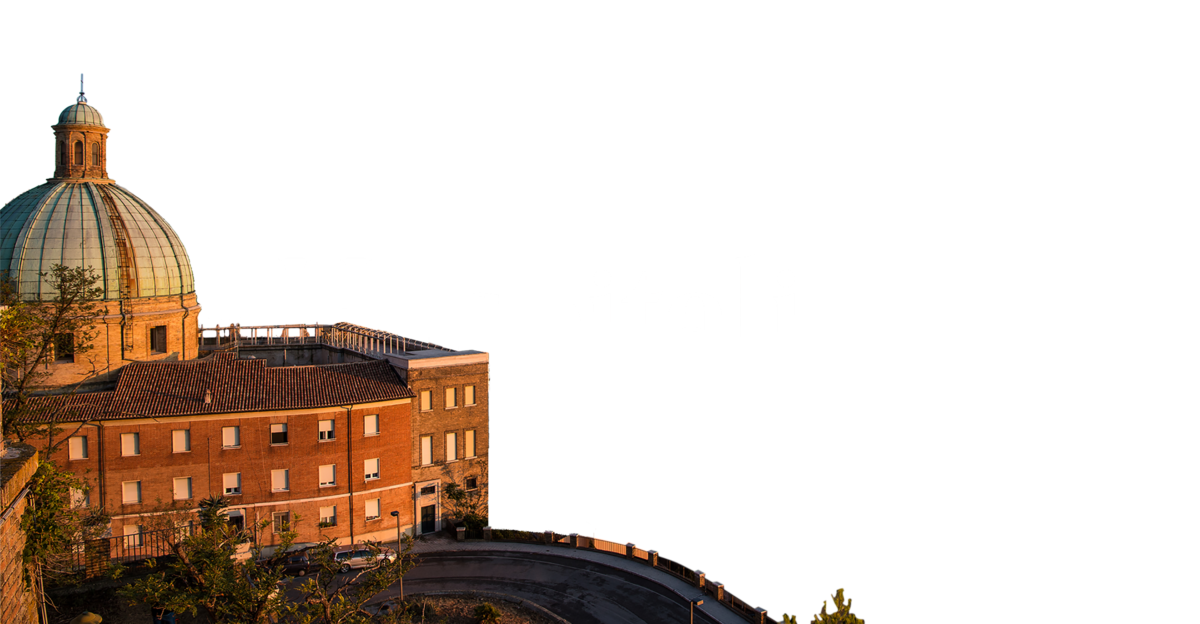 Taking a wine holiday means immersing yourself in a territory and its history
It means walking among the vineyards, feeling the earth in your hands, breathing in the fragrances of the seasons and recognizing their nuances. It means seeing how a wine is made, what makes it unique. And finally, it means sampling it, either through a vertical tasting or in combination with traditional dishes. A wine holiday means becoming familiar with our territory and wines, their charm and authenticity, through the various terroirs that constitute our wine-growing identity.