HISTORY
The history of Umani Ronchi is one of people, vineyards, terroirs and values
Umani Ronchi got its start more than 60 years ago in Cupramontana, in the heart of the Verdicchio Classico production zone, only to expand to numerous other areas along the Adriatic coast. It was Gino Umani Ronchi who wrote its first chapters. He did so by bringing to life a small farm in Le Marche. Then came along Roberto Bianchi, a building contractor from Ancona with a deep passion for agriculture, and his son-in-law Massimo Bernetti, a recent political science graduate with his sights set on a career in diplomacy.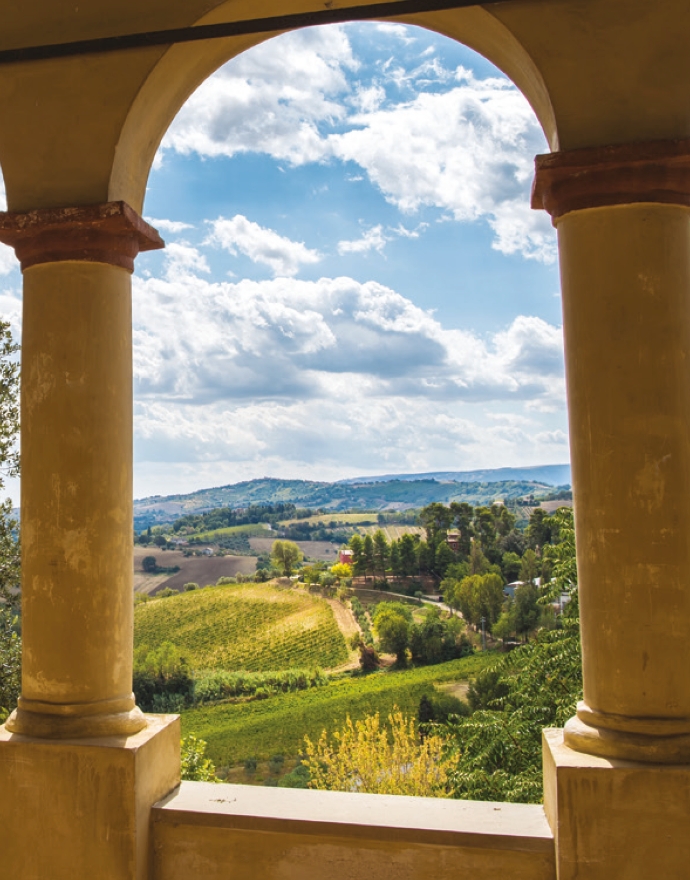 1957

GINO UMANI RONCHI founds a small farm in LE MARCHE, in Cupramontana.

1968

ROBERTO BIANCHI and his son-in-law MASSIMO BERNETTI take over the producer by acquiring the brand and ownership.

1973

MASSIMO BERNETTI, President of Umani Ronchi, begins exporting to foreign markets.

1990

MICHELE BERNETTI joins the winery as general sales manager.

1994

Thanks to a collaboration with Giacomo Tachis, PELAGO wins the International Wine Challenge in London and the award for "Champion Red Wine".

2000

Opening of the new, cutting-edge bottle cellar.

2001

Purchase of 30 hectares of organic VINEYARDS IN ABRUZZO, signaling the beginning of a new venture.

2012

Gambero Rosso's Italian Wines names the VERDICCHIO VECCHIE VIGNE Italy's "White of the Year".

2015

MICHELE BERNETTI is chosen as Le Marche's "Wine Ambassador" for the Milan Expo. The 2015 vintage results in the CASAL DI SERRA BIO, cementing conversion to organic and resulting in certification of all the vineyards.

2020

Umani Ronchi is named one of Wine Spectator's 34 Best Italian Wineries.
A

past

that foretells our

future
Umani Ronchi got its start in the late 1950s, when Gino Umani Ronchi brought to life a small farm in Cupramontana, in Verdicchio Classico wine country. A few years later the producer was taken over by the Bianchi-Bernetti family, who acquired the brand and estate, bringing new entrepreneurial life to the venture. The property was reconstituted as a wine-growing estate on January 4, 1968, and just a year later its administrative headquarters were moved to Osimo, where they'd eventually open a cellar for the production of Rosso Conero. During the same period, the Castelbellino cellar (used for making Verdicchio) was expanded.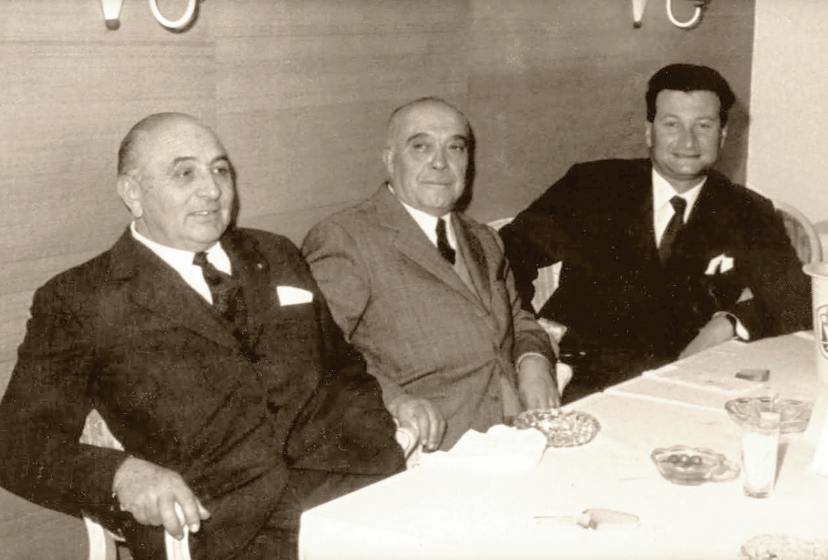 From

Massimo Bernetti

, to his son Michele
Massimo Bernetti oversaw the winery, carrying on his work with vision, foresight and entrepreneurial spirit. His efforts centered on three goals: expanding market share abroad (in Germany and the UK in particular); increase production through the addition of Rosso Conero to their roster of wines; and increase the area under vines, which would gradually extend to over 200 hectares between Le Marche and Abruzzo.
During the same period, Massimo Bernetti decided to focus on the entire production chain, improving it and expanding the range of wines on offer, starting with reds (especially Rosso Conero). 1982 saw the first vintage of their Saint Lorenzo, with the Cumaro following in 1985. They continued to develop their Verdicchio by identifying single vineyards and producing reserve versions. 1983 saw production of the Casal di Serra, while 1985 brought the first harvest for their Verdicchio Villa Bianchi.
In the early 1990s, Massimo Bernetti was joined by his son Michele, who'd recently graduated in economics and business, and was hot off an internship in London (where he served in the sales department of Umani Ronchi's UK distributor). It was then that Massimo decided to further probe advanced cultivation and wine-making techniques, thanks in part to collaborations with experts from major university study centers.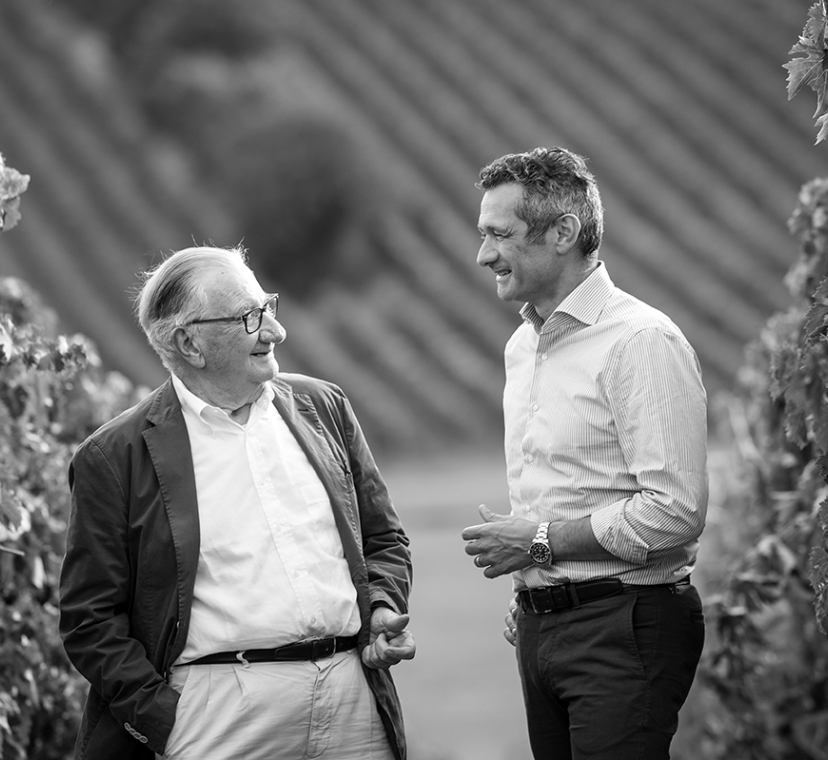 Michele's turn
Thus began the season of Michele, who with his sights set beyond regional borders decided to partner with Giacomo Tachis, a skilled winemaker known for celebrated wines like the Solaia and Sassicaia. In 1994, following an in-depth study of international varieties and how to integrate them into the local territory, the collaboration resulted in the Pelago, winner of London's International Wine Challenge. The prize for Champion Red Wine brought Umani Ronchi into the national and international spotlight. Shortly thereafter, it was ranked as one of Wine Enthusiast's 100 top wines of 1998, with a score of 97/100.
2000 saw the opening of a new bottle cellar for aging, La Bottaia, as part of a broader initiative to renovate the Osimo winery, once again signaling the producer's openness to innovation. Michele and his technical staff are constantly fine-tuning their wines, resulting in a range of new products and painstaking attention to existing ones. Indeed, in such a highly competitive market, both nationally and internationally, uncompromising quality and the ability to stand out are of the utmost importance.
The fact that the Cùmaro 2004 won a Gold Medal from Decanter and that the Verdicchio Vecchie Vigne 2009 won Gambero Rosso's award for White of Year testify to the unremitting work being done of late on behalf of local wines.
Today, Michele combines his wine and estate management duties with developing markets abroad. The upshot is that Umani Ronchi has developed into a true international brand and symbol of Italian excellence.
In 2015 Michele Bernetti was chosen as "Le Marche's Wine Ambassador" for the Milan Expo. This important honor coincided with organic conversion and certification of all the vineyards.
In 2020 Umani Ronchi was ranked as of one of Wine Spectator's 34 Best Wineries of Italy.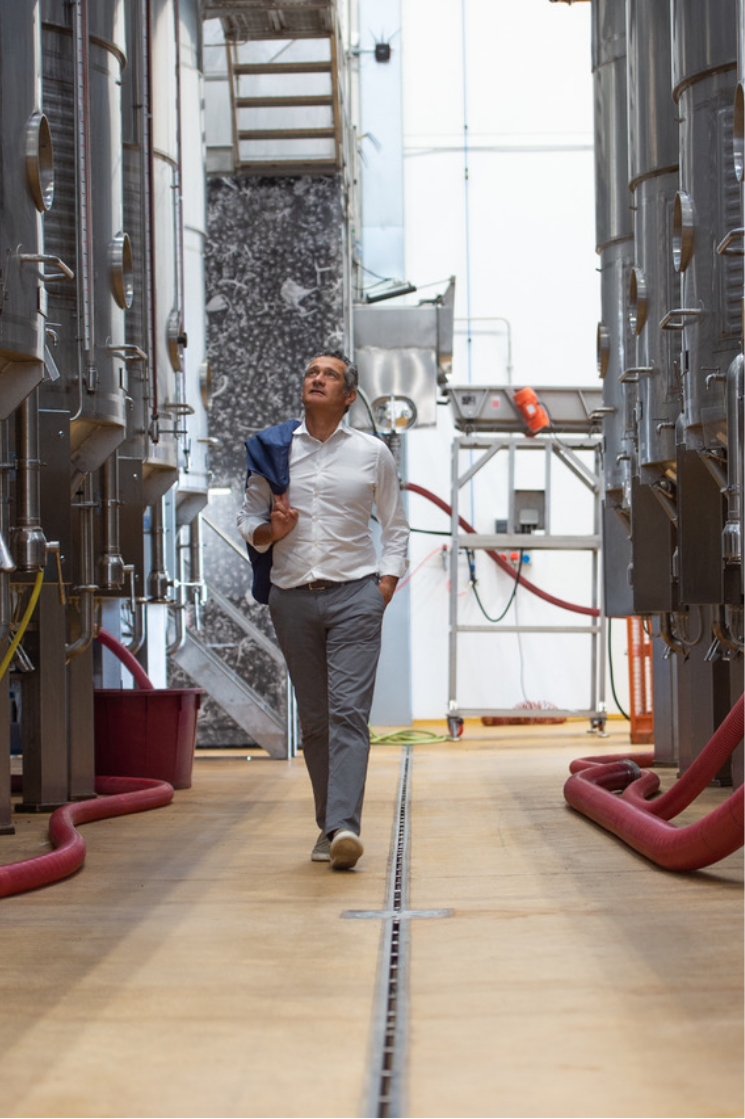 For 15 years, Umani Ronchi has been a member of the 

Istituto del Vino di Qualità

– Grandi Marchi
The IVQ brings together 18 of Italian wine's most important families, including Antinori, Sassicaia, Masi, Jermann, Alois Lageder, Mastroberardino, Pio Cesare and Michele Chiarlo, all of whom share similar values, goals and strategies. 18 outstanding brands recognized nationally and internationally as leading interpreters of Italian wine in the world, together they are shaping the future for generations to come.