CELLARS
Three cellars for three territories.
Freshly picked grapes arrive at the cellar in small cases or large containers, depending on the various selections and quantities involved
This is where the vinification process begins, with fermentation of the must followed by maturation and bottling. The production of Umani Ronchi wines involves the concerted efforts of three winemaking sites in the territories of Castelli di Jesi, Conero and Abruzzo. Three cellars, each with its own story and special strengths.
The Osimo cellar
The Osimo cellar is our largest facility for vinifying Montepulciano and other red grapes, a vast area equipped with stainless-steel drums and concrete vats, mid-sized barrels, large ovals, small wood barrels and riddling racks. There's also an area dedicated to bottling, labeling and packaging of the final product. Production is a serious matter here. Meticulous planning calls for the use of cutting-edge winemaking technology.
Technical skill and a passion for detail come together for wines that are veritable works of art. Our Osimo cellar hosts all stages of winemaking, from fermentation to maturation and bottling. Wines vinified at the Umani Ronchi cellars in Castelbellino and Montipagano also find their way to Osimo.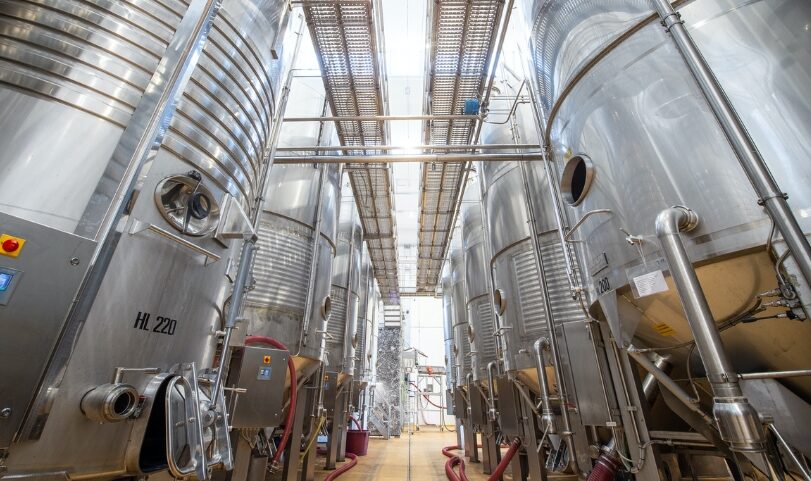 The laboratory
Umani Ronchi's young team of wine technicians are hard at work inside the Osimo cellar, coordinated by winemaker Giacomo Mattioli and supported by consultant Beppe Caviola in a fruitful partnership that goes back more than 15 years. This is a space for analysis, study and research. Here the grapes are tasted, monitored and analyzed during harvest, while periodic micro-analyses and inspections are carried out on bottled wines and during aging. This cutting-edge laboratory demonstrates Umani Ronchi's commitment to qualities like typicity and to the development and promotion of native grape varieties.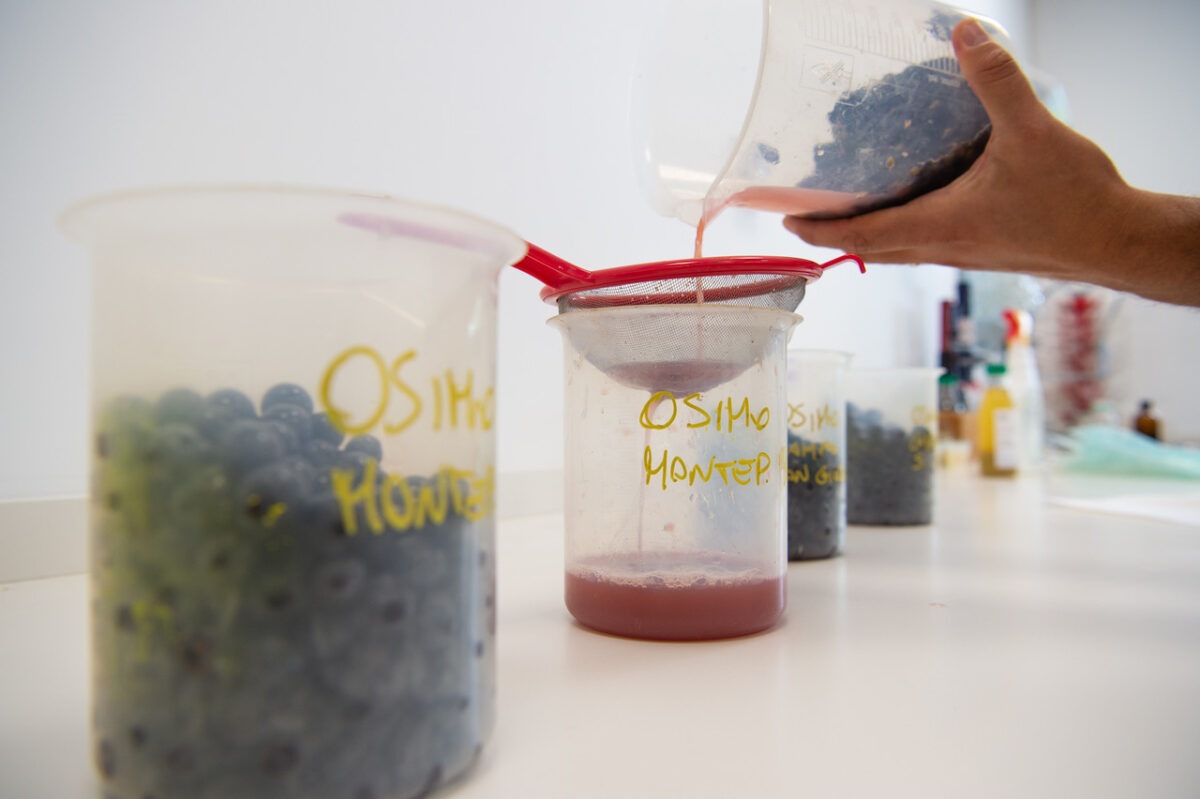 The Castelbellino cellar
Castelbellino is Umani Ronchi's long-standing white wine cellar, the place where their Verdicchio grapes are pressed, fermented and matured in concrete vats and large or mid-sized barrels. Only bottling takes place in Osimo.
The Montipagano cellar
This is the cellar for Umani Ronchi's Montepulciano d'Abruzzo-based reds.
The grapes are vinified here before going to Osimo for barrel maturation. This is, however, only a temporary deviation, as the Montipagano cellar is currently being renovated to create a new facility focused on bringing out all Abruzzo's astonishing wine potential. It will open by the end of 2023.