GRAND HOTEL PALACE ANCONA
Boutique&Wine Hotel in the Ancona city center
The Grand Hotel Palace is the perfect starting point for exploring the historic center of Ancona, but it's also an ideal stop for wine tourists who want to enjoy a "small town" stay a few kilometers from Verdicchio wine country, the Conero reserve, and the Umani Ronchi estate and winery.
It's a special Boutique Hotel where every detail is carefully studied. Its 39 rooms are divided into different options (Classic, Comfort, Executive and Family Room), while each of its 4 suites, all of which offer views overlooking the harbor and the ancient city's rooftops, also has its own identity. The Wine Suite houses a small private cellar and features a privileged view of the old city.
For guests looking to stay in shape, there's a fitness area, while the Wine & Food area offers a selection of products that represent the territory and its identity, from Umani Ronchi wines to national and international bottles.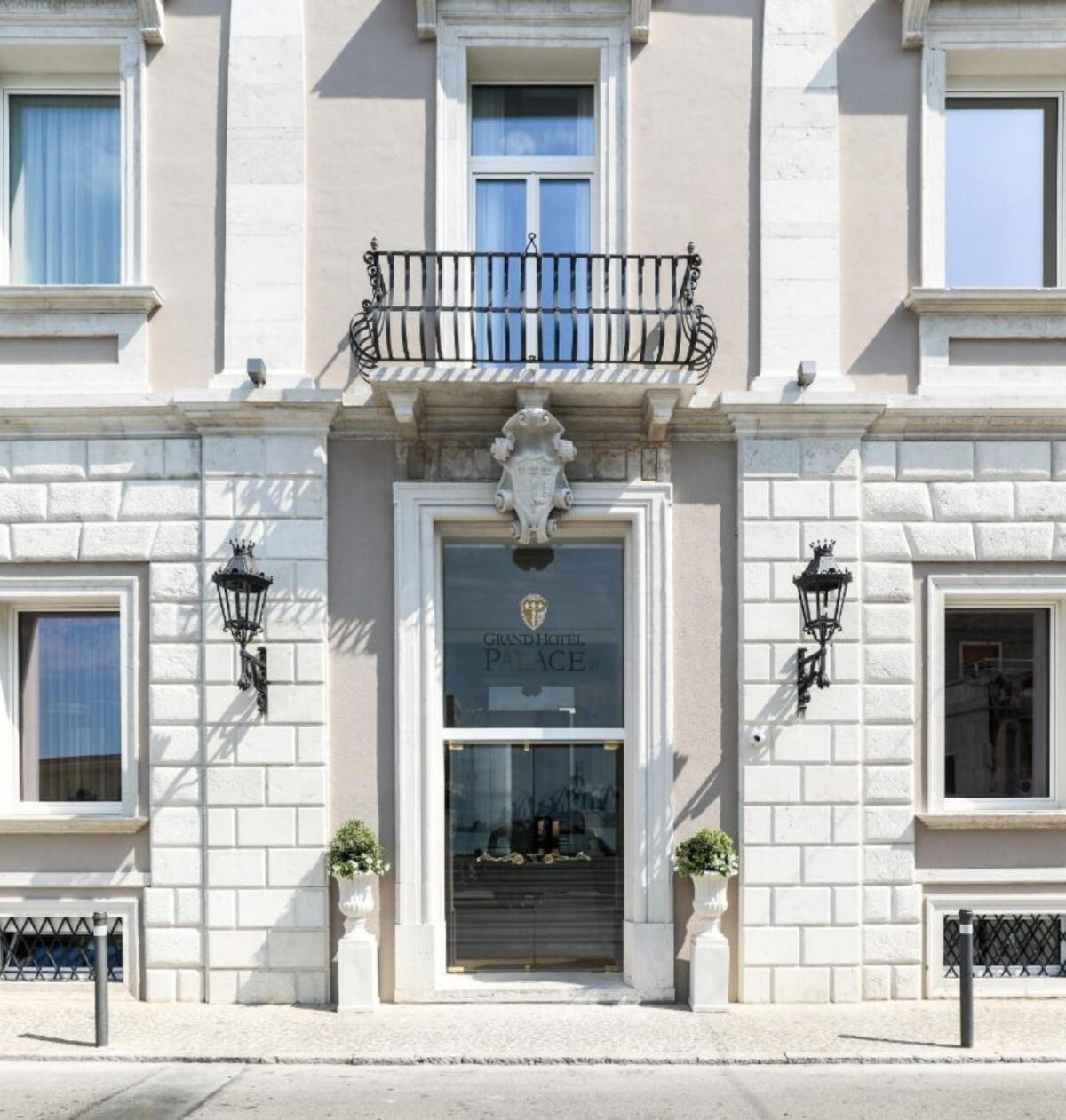 ANCONA'S 4-STAR HOTEL
Completely renovated and reopened in April 2017, this historic 4-star hotel has been receiving guests since 1968. Major renovations carried out by the Bianchi-Bernetti family were able to preserve the building's original, classical style, which guests can enjoy alongside modern comfort, all with the satisfaction of knowing that eco-friendly practices and materials have been used.
The Grand Hotel Palace is a 16th/17th-century palazzo (formerly a noble residence) situated just a stone's throw from Porto Antico and within walking distance of all the city's main attractions, over 2000 years of history packed into a few blocks. It's the perfect stop for those interested in wine, art, culture and shopping, and for those who happen to find themselves in Ancona for work.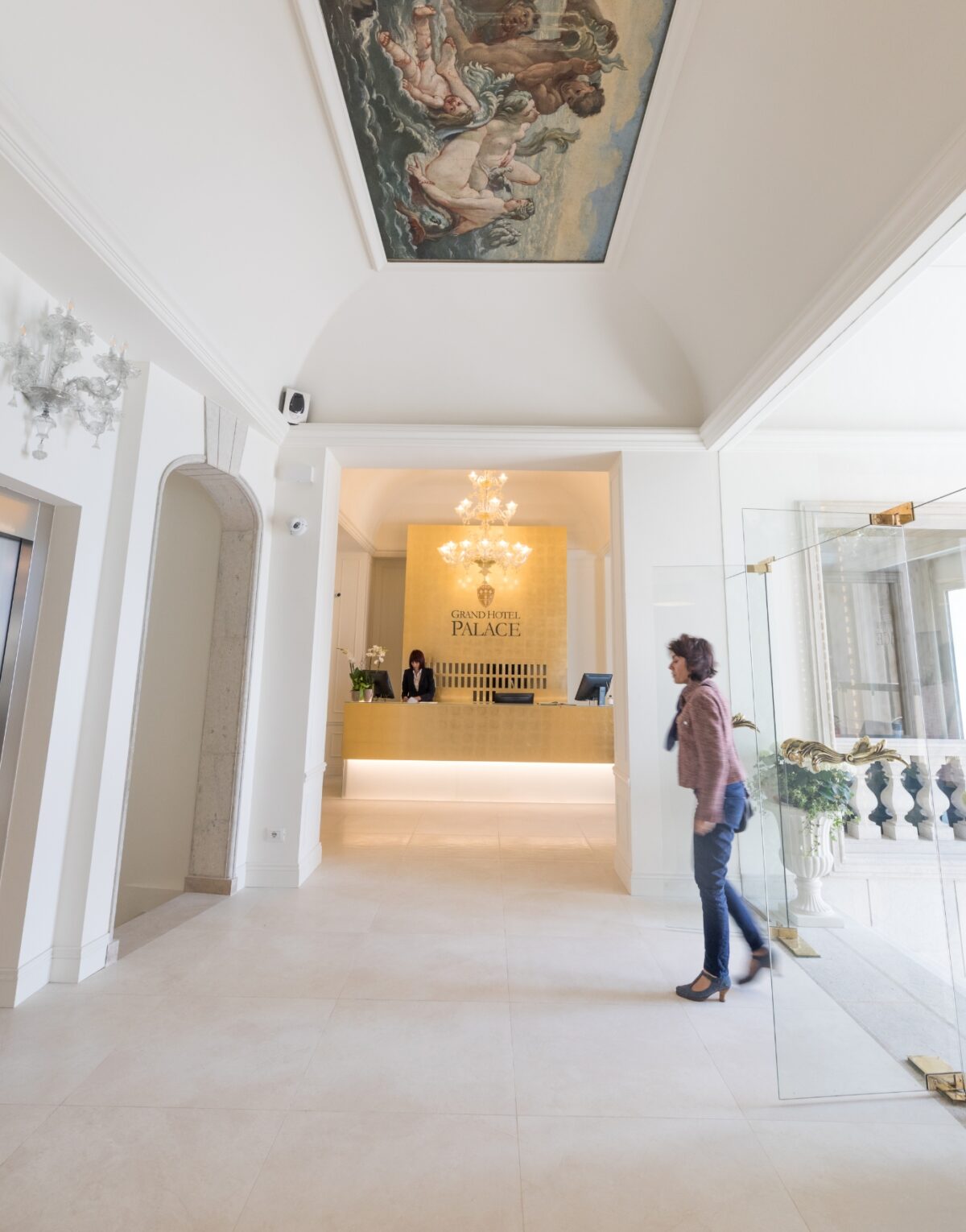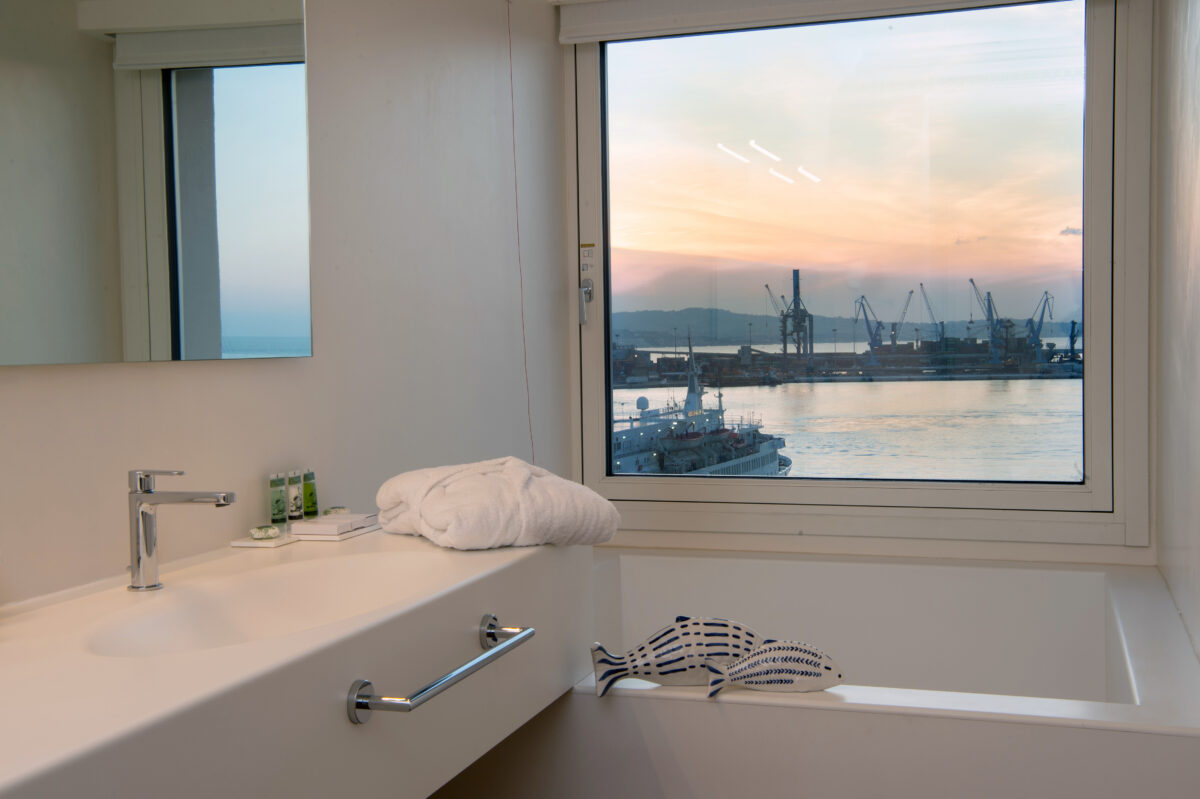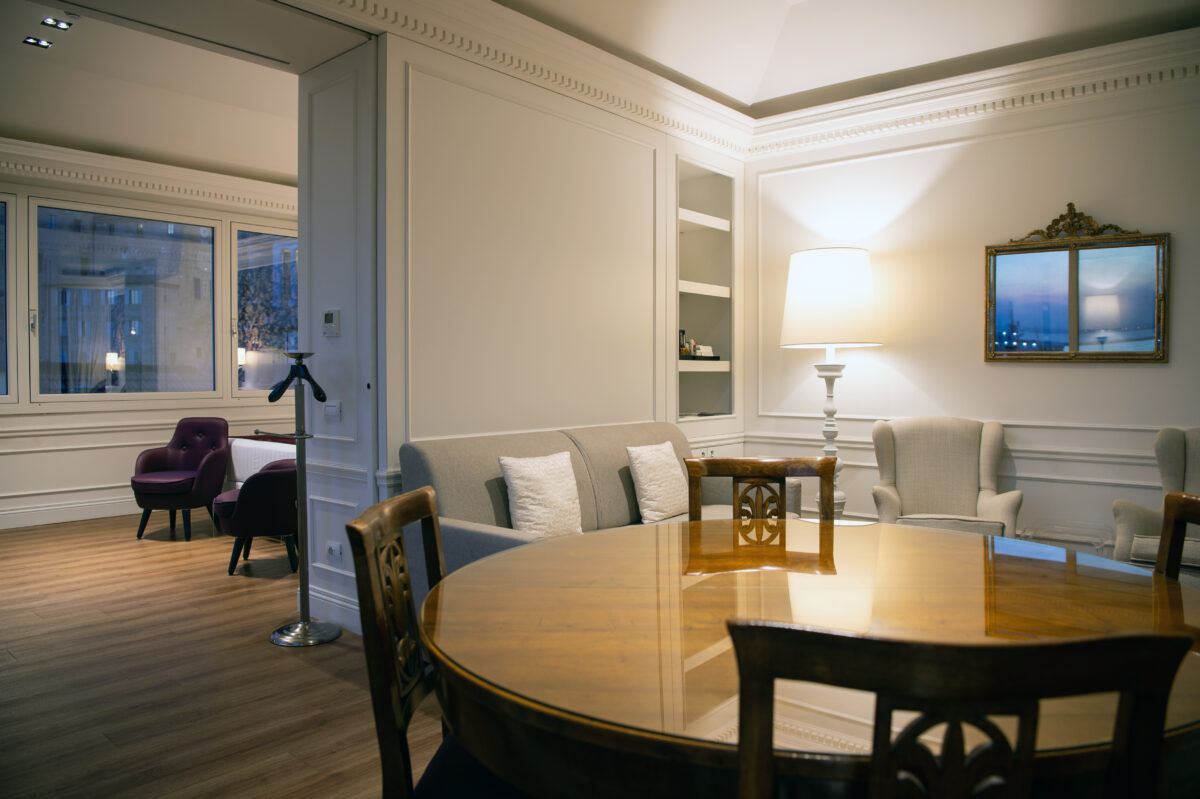 WINE&FOOD
Quality and

service

at any time of day
Large windows overlooking the old city port, a lit fireplace and walls adorned with wine memorabilia. In a balanced mix of classic and contemporary style, our Wine Not Bistrot offers breakfast, aperitifs and dinner. You can book a table, enjoy a quick bite to eat on the sofas or at the bar. Room service is also available.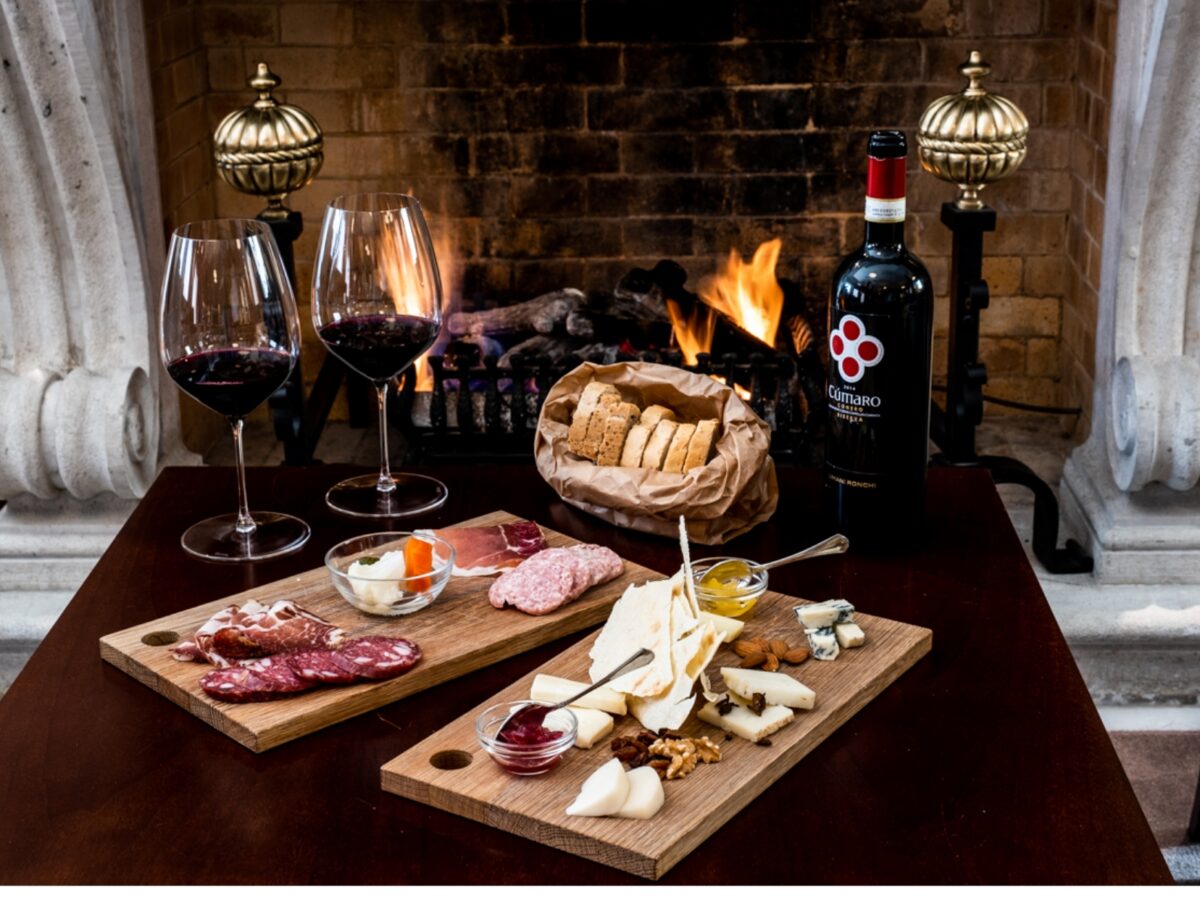 SERVICES
Wine & Food: aperitif and dinner
Wine experience: visits to the cellar and tastings
Wine shopping: purchase wines at the hotel and have them shipped to your home
Parking
Fitness area
LOCATION
Lungomare Luigi Vanvitelli, 24 60121- Ancona
INFORMATION AND BOOKINGS
Telephone +39 071 201813 | Fax +39 071 4040257
E-mail: info@grandhotelpalaceancona.com
Website: grandhotelpalaceancona.com
*The Grand Hotel Palace Ancona is open all year round with a constantly changing range of special packages for visitors wishing to explore the beauty of the Marche region.