PRESS
National and international press releases, business PR, our press kit. Main business content just a click away!
A continually updated section for quick access to main business content, from images to official press releases, both national and international.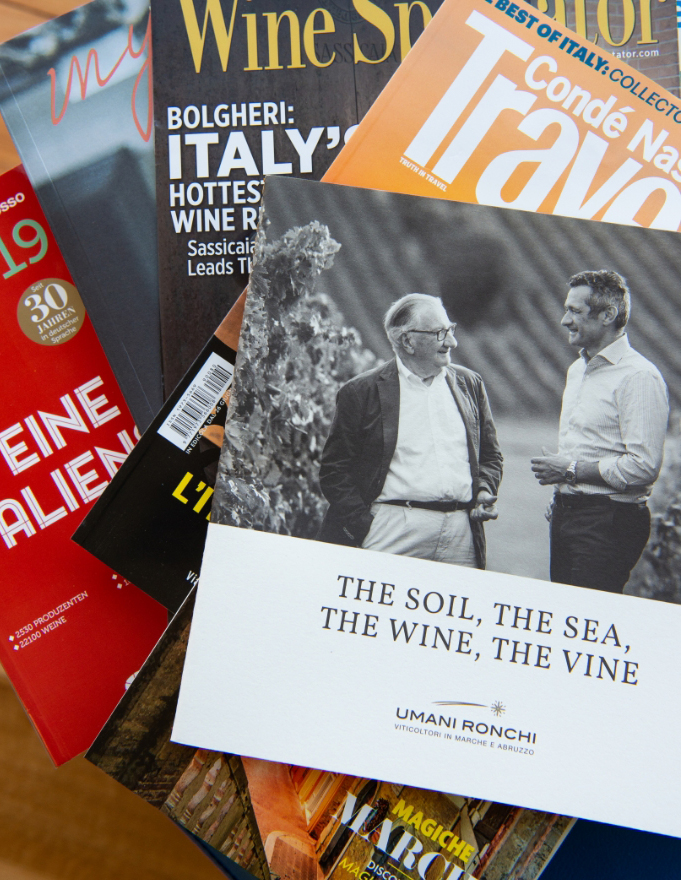 23/09/2022
Umani Ronchi Leaflet
The Umani Ronchi official leaflet contains the whole company wine collection.
Download the attached file
05/04/2019
Umani Ronchi institutional brochure
A project aimed to tell about Marche and Abruzzo territories and the company philosophy, with a focus on the top twelve wines
Download the attached file
01/02/2015
Campo San Giorgio brochure
Campo San Giorgio Conero Riserva Docg: its story, what it represents for Umani Ronchi and why it's the most important red of the winery
Download the attached file