Marche IGT Sangiovese-Merlot
Vigor
Sangiovese 75%, Merlot 25%
Marche
Vigor is a fruit-driven red wine produced by Sangiovese and Merlot grapes grown in the Marche hills, rolling down the Apennine Mountains to the Adriatic sea.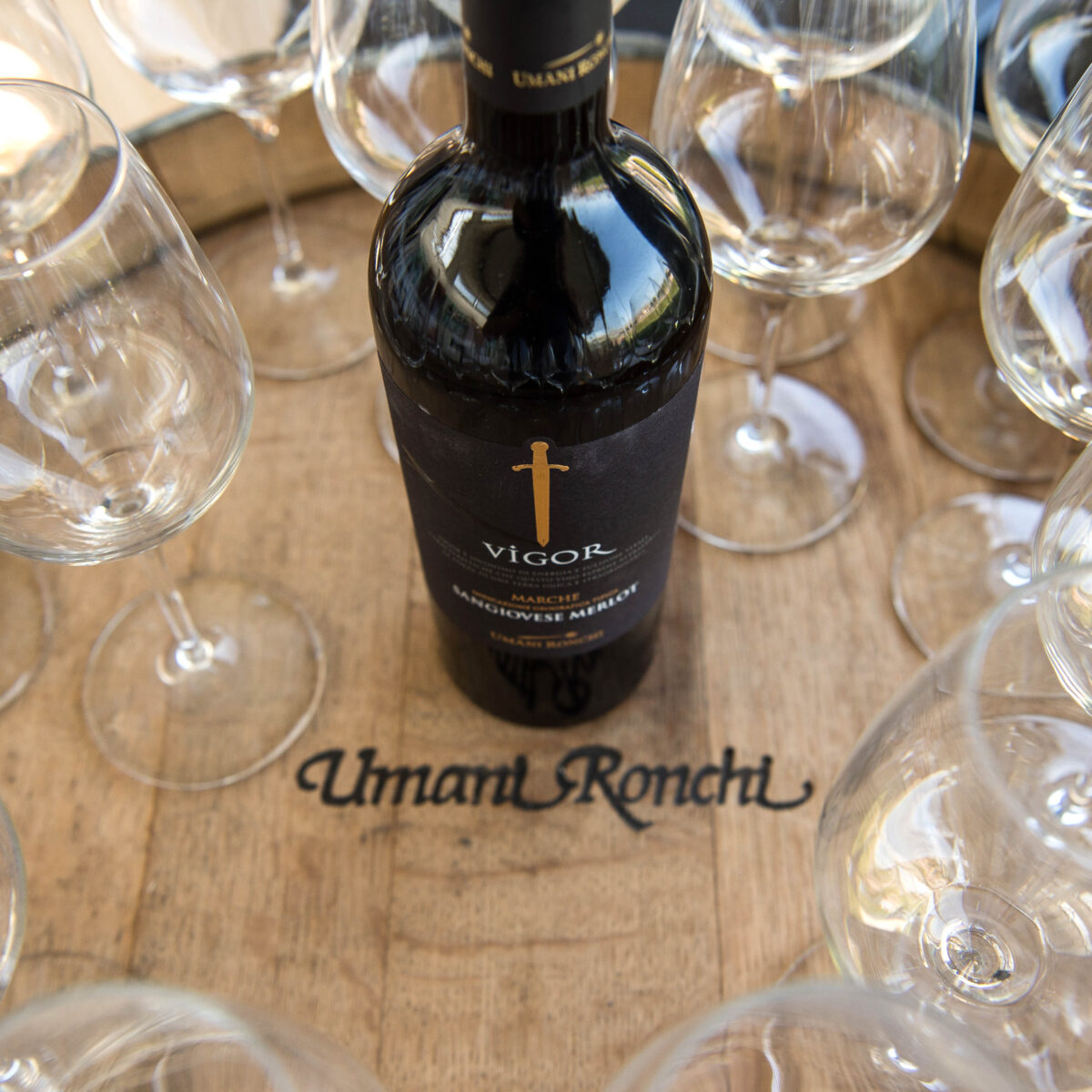 Characteristics
DENOMINATION
Marche IGT Sangiovese-Merlot
GRAPE VARIETIES
Sangiovese 75%, Merlot 25%
AREA OF PRODUCTION
Marche
VINEYARD
The vineyards are situated at about 150 meters above sea level, with exposure to the south-east. The soil started out as marine formations from the Pleiocene-Pleistocene era and consists of a calcareous clay loam.
YIELD PER HECTARE
The yields average between five to six tons per hectare.
HARVEST
The harvest is carried out by hand and takes place from the beginning of September with the picking of Merlot grapes, up to the last days of the month when the Sangiovese - a fairly late variety - has reached peak condition with an balanced phenolic ripening.
VINIFICATION
After destemming and a soft pressing, must ferments at a temperature of 26-28°C in a steel tanks for 10/12 days. Once alcoholic fermentation is completed, wine undergoes malolactic fermentation then moves on to the ageing process.
AGING
The Merlot wine ages for a period of about 8 months in small oak barrels on their third or fourth time of use, while the Sangiovese in stainless steel vats. After assemblage, Vigor rests in bottle for a further 6 months.
AVAILABLE FORMATS
75 cl bottle
Tasting

COLOR
Ruby red colour with purple tints.

SCENT
The nose displays intense, well-defined aromas of sour cherry, red currant and raspberry with a hint of cloves and cedar.

TASTE
The fruit character carries on through the palate with smooth tannins and a refreshing finish.

PAIRINGS
A perfect match for red meat, game of feather and medium-aged cheese.

SERVING GLASS
Large glass with a fairly broad body to allow the full development of aromas.

IDEAL SERVING TEMPERATURE
18°C